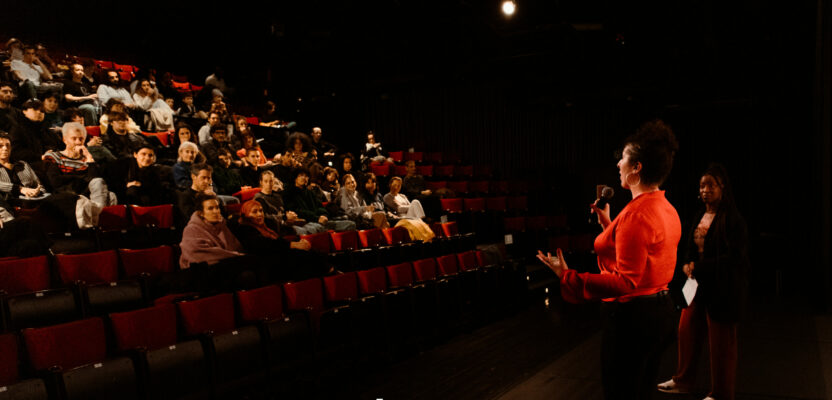 Feedback on Les Rendez-Vous Get Down
WHAT ABOUT A RECAP?
Movements, sharing and kindness: this is how we could summarize this very first edition of the Rendez-Vous Get Down which was held on February 10 and 11 at the Centre Culturel le Jacques Franck in Saint-Gilles.
Movements of all kinds through multidisciplinary and all-female programming.
Shares both from our incredible artists who transmitted their values and messages to us, but also from the public with their smiling and encouraging feedback.
Kindness from all allowing the personality of each to express itself naturally and without judgment.
"Continue to make us discover your universe!"
We cannot mention Les Rendez-Vous without mentioning our talented performers who contributed to the success of this weekend: Nadine Baboy, Viola Chiarini, Yipoon Chiem, Lila Magnin, Hendrickx Ntela, Briana Ashley Stuart and Justine Theizen. Finally, the success of this event would simply not have been possible without the enthusiasm of the spectators who came in large numbers!
Thanks to the support of the public, artists and partners, Get Down has managed to achieve its objectives and can already look towards the future!
As a reminder, it was no less than a round table, solo performances, a workshop, short films, a dance conference, a battle and DJ sets that thrilled the Centre Culturel le Jacques Franck!
"The variety, the universes, the 100% female program. The lights. Closing with a complete show!"